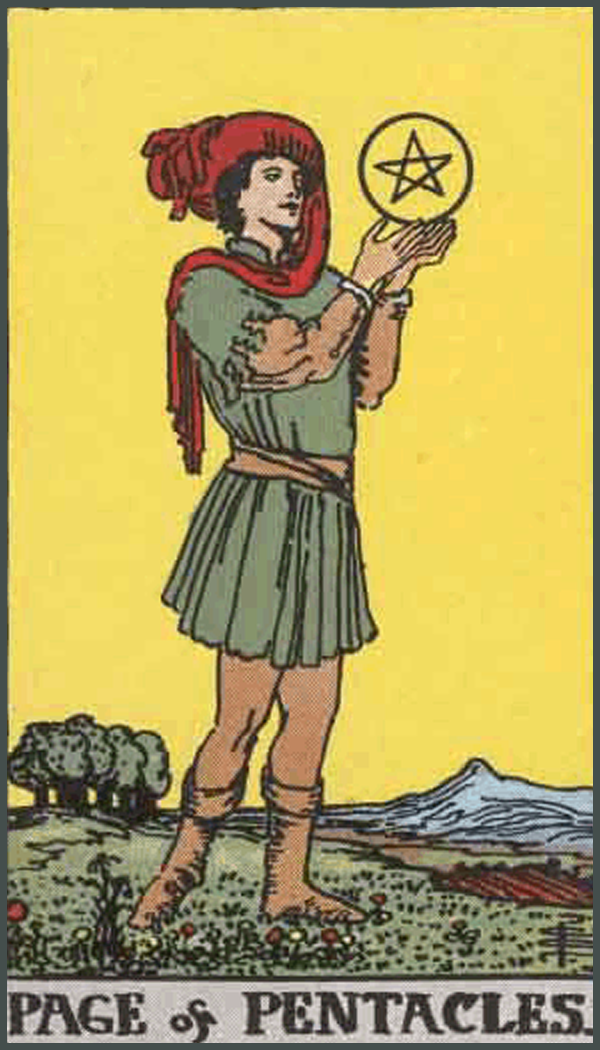 Page of Pentacles

Overall meaning
The Pentacles Page represent good news in matters of money, business, education, career, property or health. The card is a call for you to use the good news to decide what you want and really go for it. Seize your opportunities and you will achieve success and happiness.
Description
The Pentacles page shows a man dressed in simple clothes, holding a coin with both hands. He considers the coin as if it is quite unique, contains a special beauty or contains something mysterious. The card symbolizes the early stage of a project or process, when you get ideas, work with them and test them in reality.
It is time for a slow but sure maturing process where you need to be there with your care, encouragement and protection. For the project to come to fruition, the germinating seeds must have nourishment and energy.
Interpretation
The Pentacles page is concentrated and acquires knowledge. He is introverted and immerses himself. He seems to be both stable and caring. When you draw this card, it is a sign that motherhood / fatherhood; Pregnancy may be involved. There may also be a birth related to ideas, projects, identity and aspects of yourself. The card symbolizes that you should take this new beginning seriously.
Keywords
Other words that could describe the Page of Pentacles are good news in earthly affairs, solid beginning, set goals, develop a plan, lay the foundation, take advantage of opportunities, excellent prospects, excel in or seek education, ambitions, decide what you want and go for it.
Numbers
The tarot card is associated with number 11 – which in numerology is often reduced to 2 (the sum of 1+1) which means that you must pay attention to these two numbers in relation to the challenge you are asking the tarot about.
Affirmation
I am ready for the new that is coming into my life. I cherish my new project, with the belief that it will be useful to the world and beneficial to myself.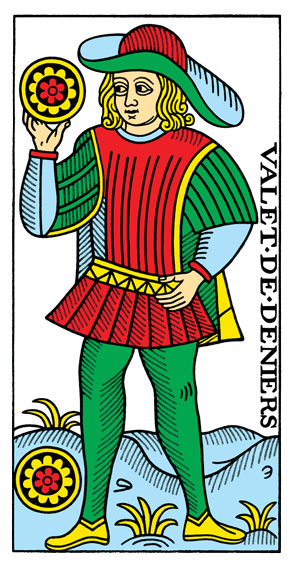 Ask Tarot online
The tarot cards can guide you in all life's issues - love, career, life choices, big or small. Ask tarot cards for advice. Draw a tarot card and become clearer about your choices. Click on the card!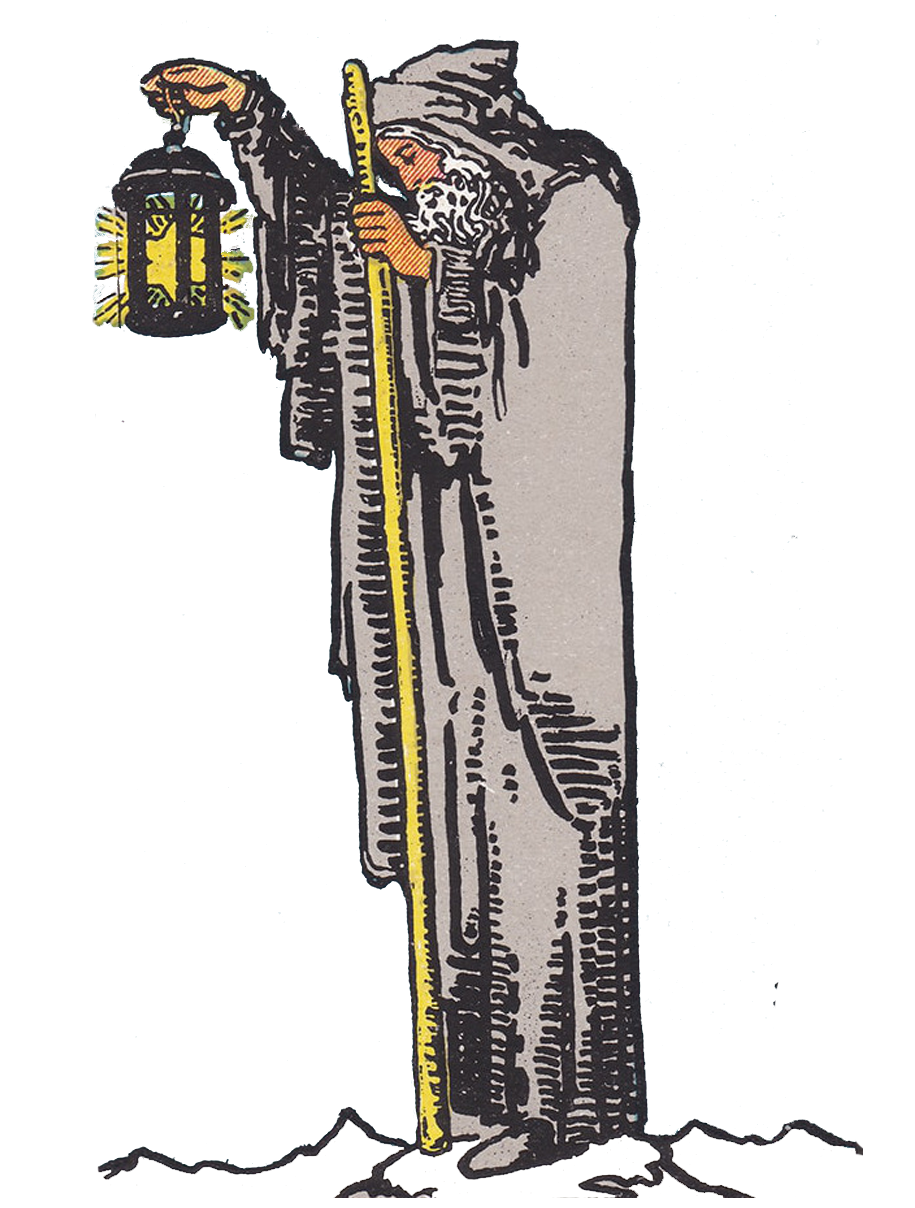 Arcana Major
The Fool I. The Magician II. High Priestess III. Empress IV. The Emperor V. Hierophant VI. Lovers VII. Chariot VIII. Strength IX. Hermit X. Wheel of Fortune XI. Judge XII. Hanged Man XIII. Death XIV. Temperance XV. Devil XVI. Tower XVII. Star XVIII. Moon XIX. Sun XX. Judgment XXI. World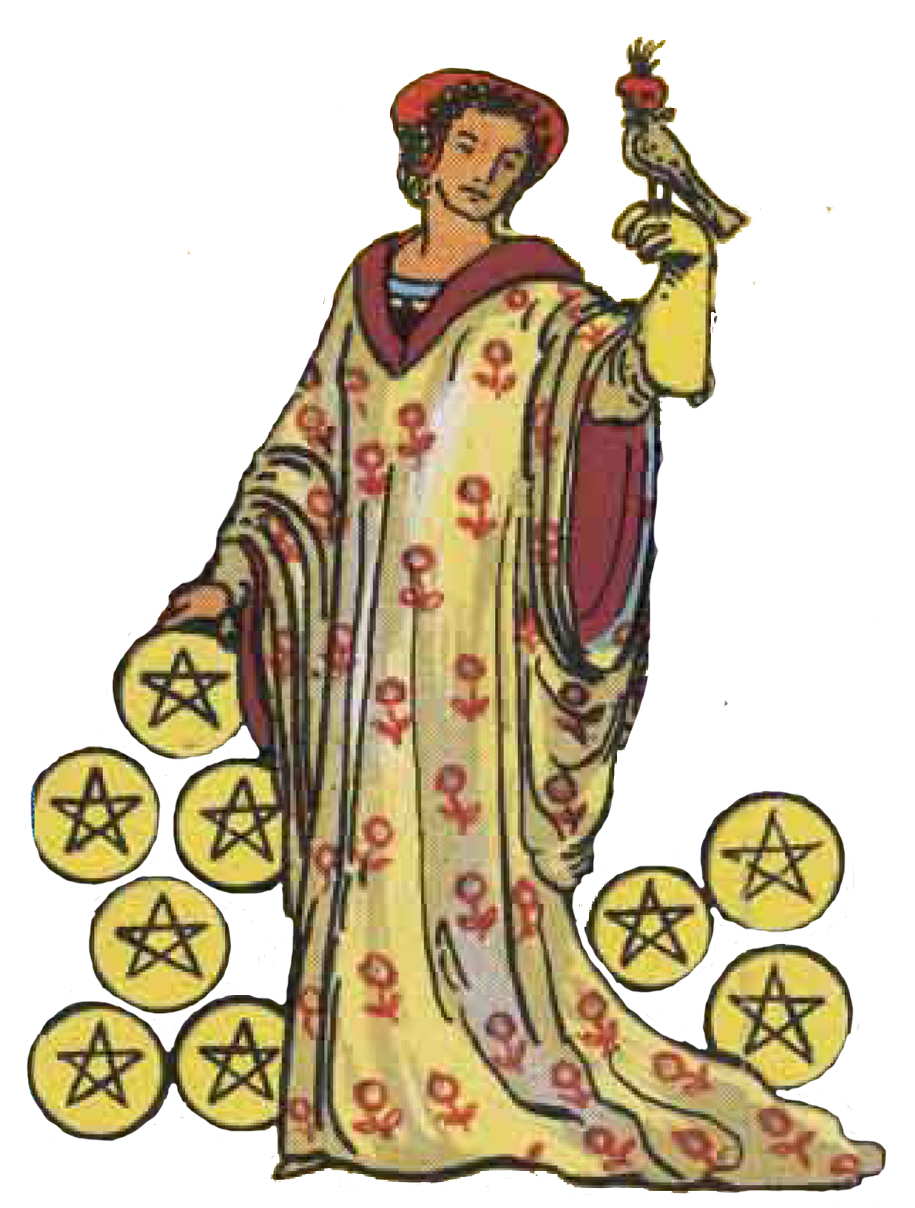 Coins
The Ace of Coins | Two Coins | Three Coins | Four Coins | Five Coins | Six Coins | Seven Coins | Eight Coins | Nine Coins | Ten Coins | Coins Page | Knight of Coins | Queen of Coins | King of Coins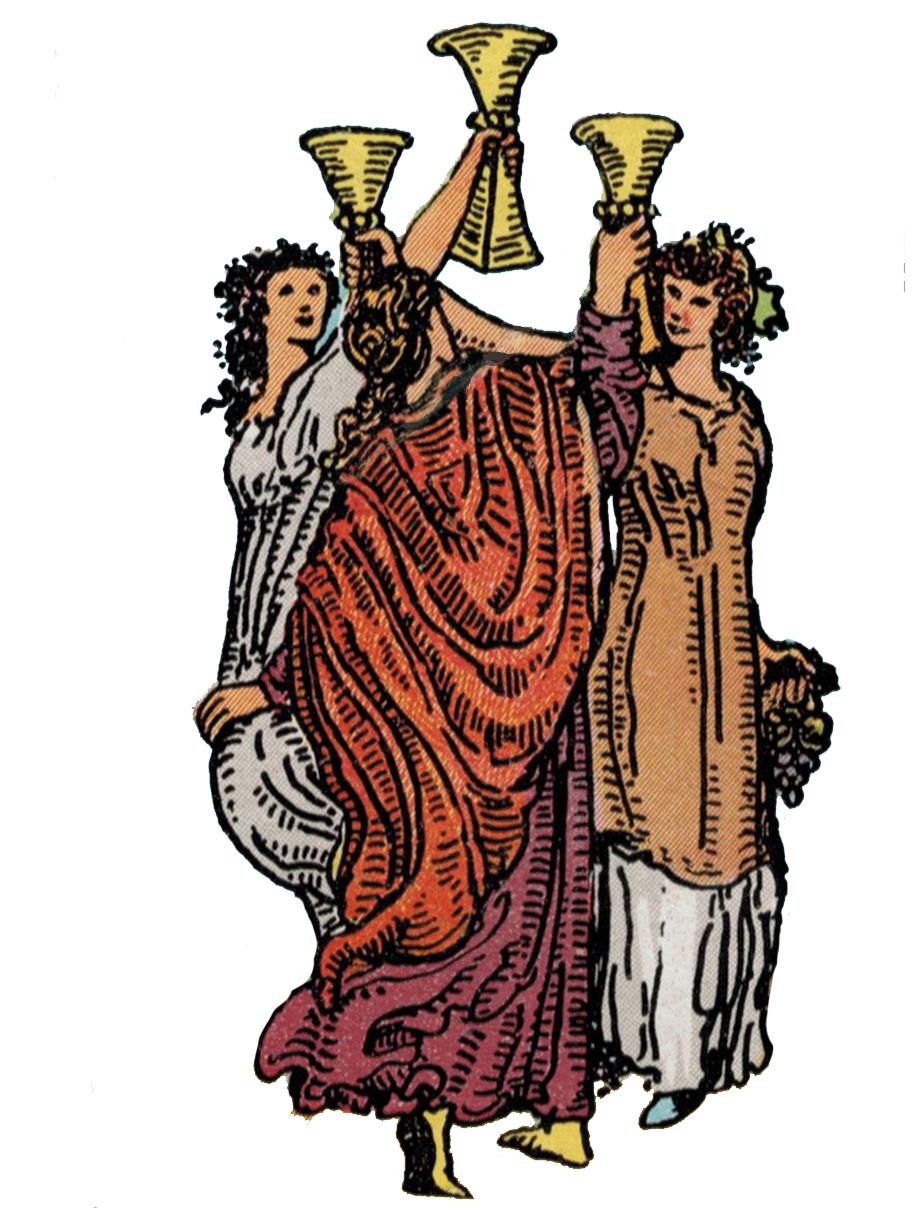 Cups
Ace of Cups | Two Cups | Three Cups | Four Cups | Five Cups | Six Cups | Seven Cups | Eight Cups | Nine Cups | Ten Cups | Cups Page | Knight of Cups | Queen of Cups | King of Cups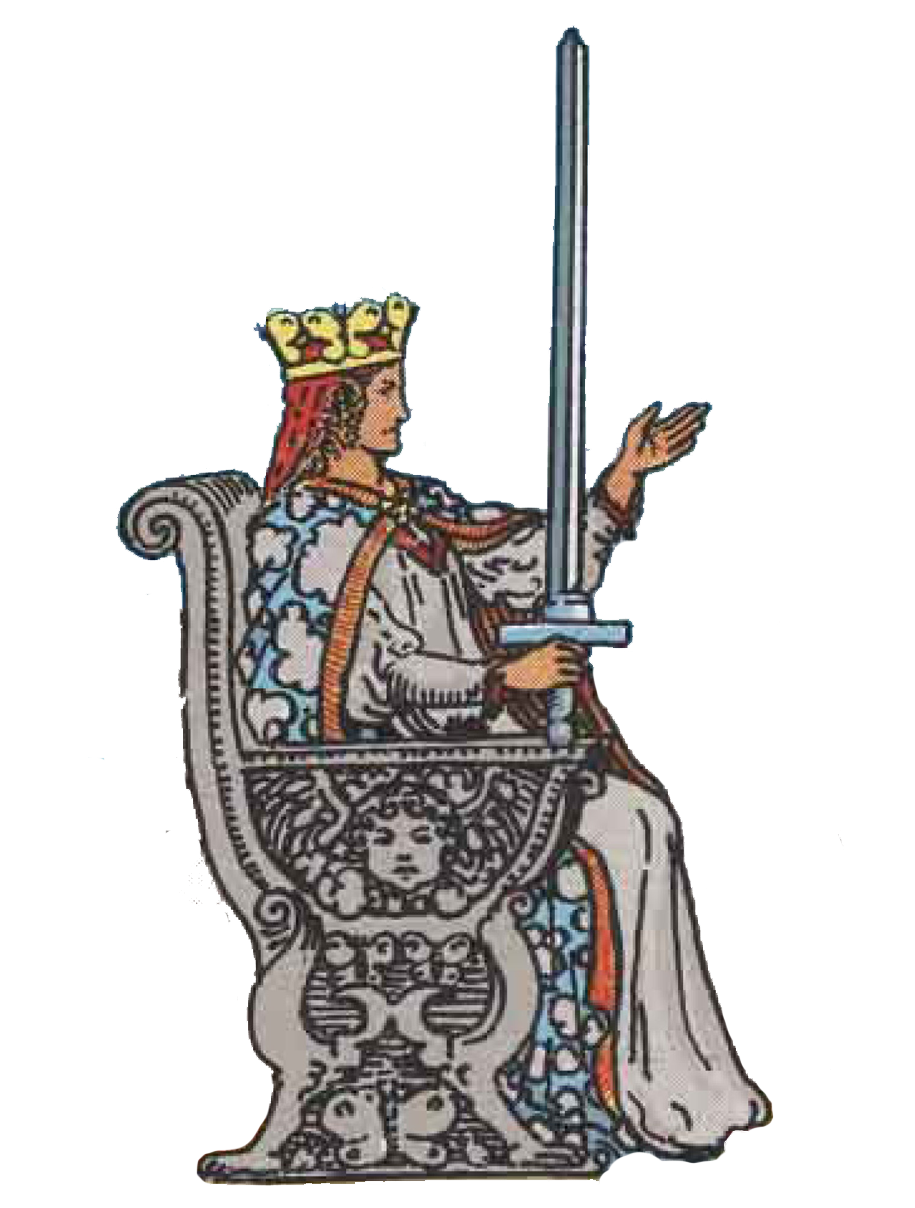 Swords
Ace of Swords | Two Swords | Three Swords | Four Swords | Five Swords | Six of Swords | Seven Swords | Eight Swords | Nine Swords | Ten of Swords | Swords Page | Knight of Swords | Queen of Swords | King of Swords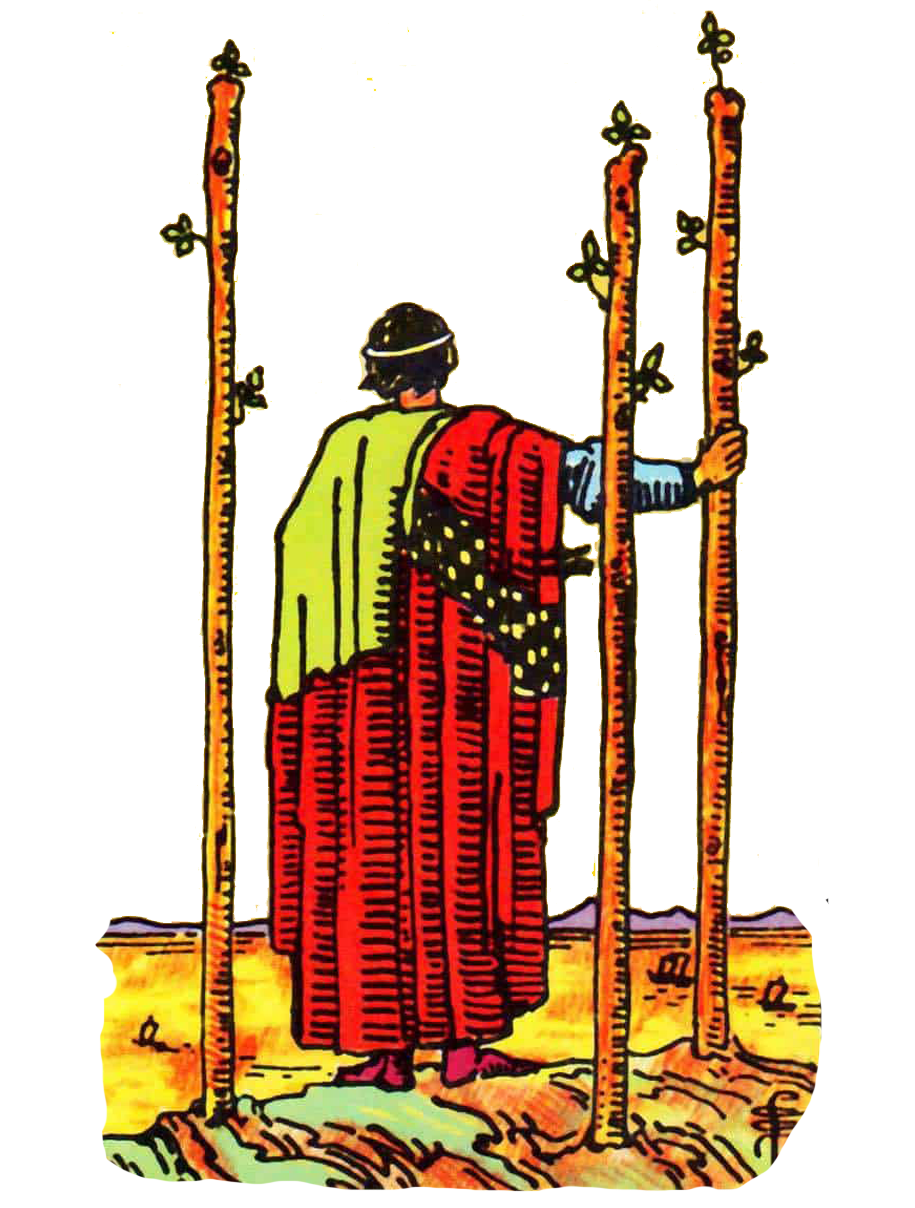 Wands
Ace of Wands | Two Wands | Three Wands | Four Wands | Five Wands | Six Wands | Seven Wands | Eight Wands | Nine Wands | Ten Wands | Wand's Page | Knight of Wands | Queen of Wands | King of Wands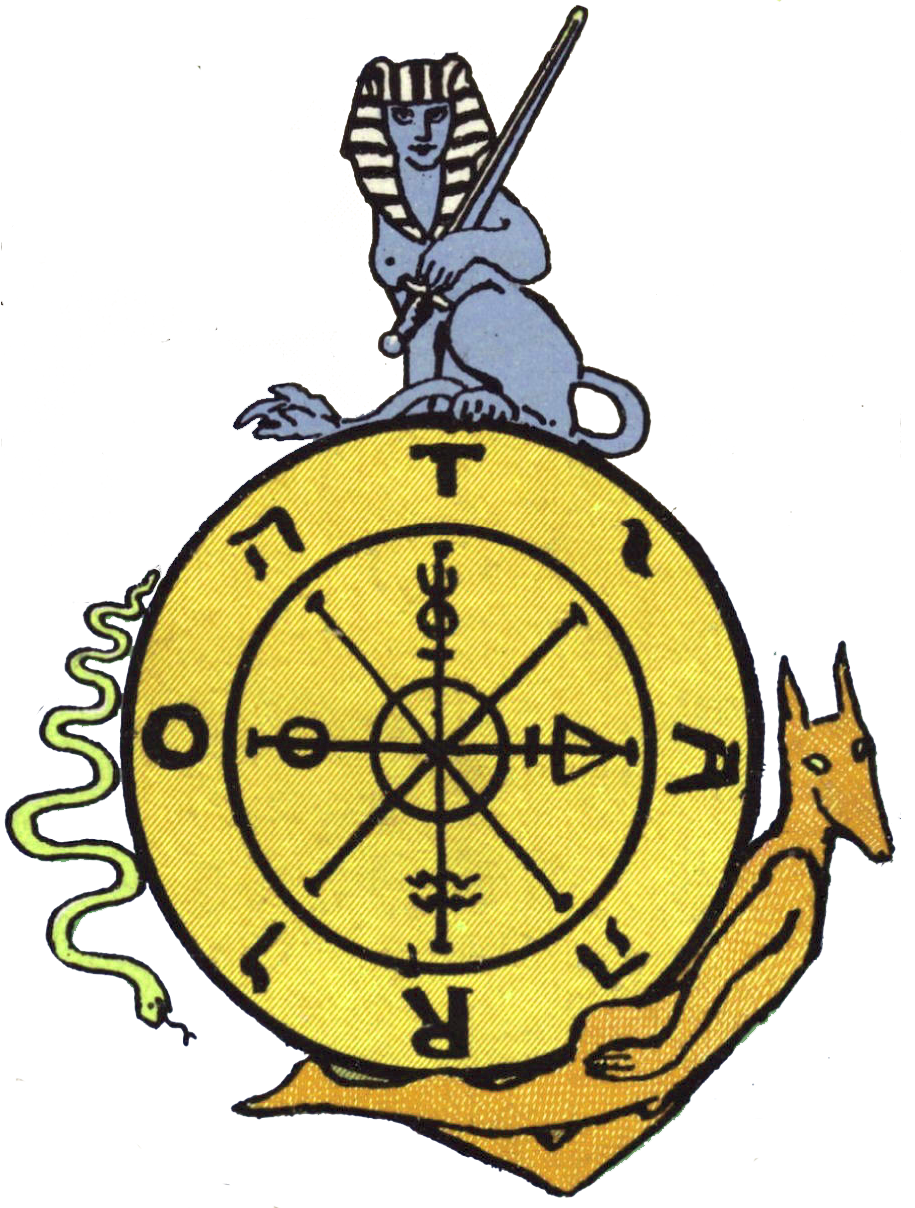 Pick a Tarot Card
The tarot cards can guide you in all life's issues - love, career, life choices, big or small. Draw a tarot card and become clearer about your choices.
Take a moment to think about your question before clicking on the card. If the universe doesn't know what the question is, it doesn't know what to answer!