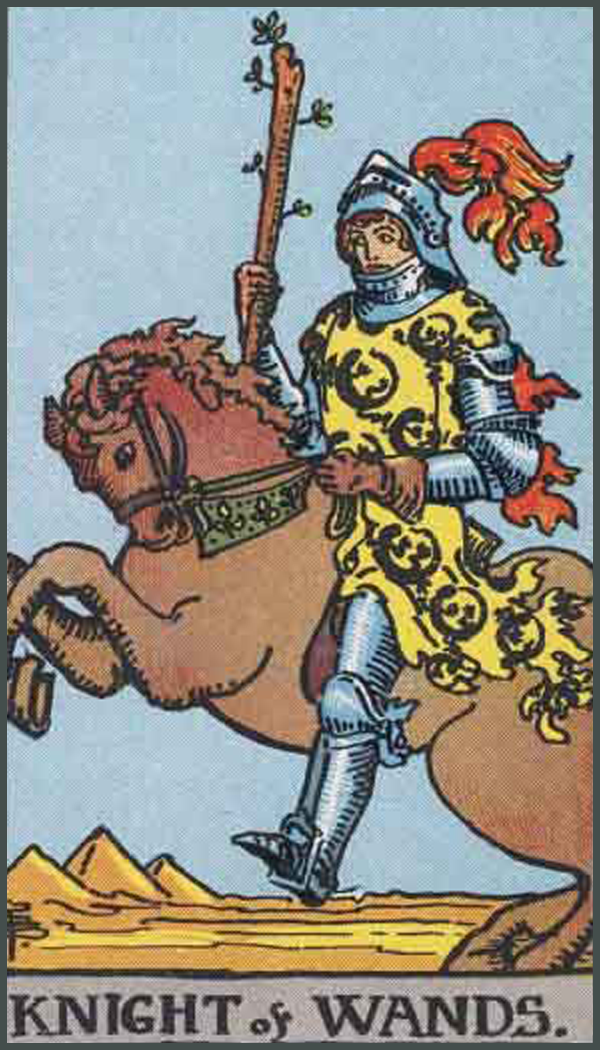 Knight of Wands

Overall meaning
The Knight of Wands represents that everything is actually going better than you know and expect. All the activities you have undertaken are likely to be more successful than you hoped. You can take action and put ideas and plans into motion.
Description
The card shows a knight in full armor sitting on his horse. The horse rears up, and the knight holds the horse's reins tight with one hand. This symbolizes his mastery of creativity. With the other he holds a cane. His yellow suit is decorated with lizard motifs. His red hair and a red feather adornment in his helmet symbolize vitality and desire.
The landscape behind him is the sandy desert and three mountains can be seen in the distance. The knight is not on his way to battle, but rather on his way to the mountains to investigate what inner secrets and truths they will be able to reveal to him.
Interpretation
The Knight of Wands symbolizes the restless, enthusiastic fire sign, which is always looking for new paths. When you draw this card, it is a sign that a significant fear is about to be confronted and overcome, and you will experience a vital new energy as soon as the fear is released. The fear has already been released within and there is a new growing self-awareness.
Pursue and free yourself from your fear. After this, you will be able to move in new directions. These new directions could mean changes in the housing situation, in the family or among friends. At the same time, the card indicates a strong impulse to discover and learn about the things that are beneath the surface or behind what is immediately visible in everyday life.
It could be that you discover a need or even an eagerness to engage in philosophy or spirituality. This will possibly help you to move beyond previous limitations in thought and action and to give you a flow experience in your creative work.
Keywords
Other words that characterize the Knight of Wands are: moving, traveling, the traveler, intensity, intuitive creativity, bubbling energy, joy of life, movement and change.
Numbers
The tarot card is associated with number 12 – which in numerology is often reduced to 3 (the sum of 1+2) which means that you must pay attention to these two numbers in relation to the challenge you are asking the tarot about.
This is often expressed in the way that in the next 12 or 3 days | weeks | months it will be advantageous for you to care and trust in relationships, and you will find it easy to communicate feelings.
Astrology
The card is associated with the sign Sagittarius.
Affirmation
I face my challenges with joy. I have the ability to create unlimited. I lose myself in the creative process. I master passion and creativity.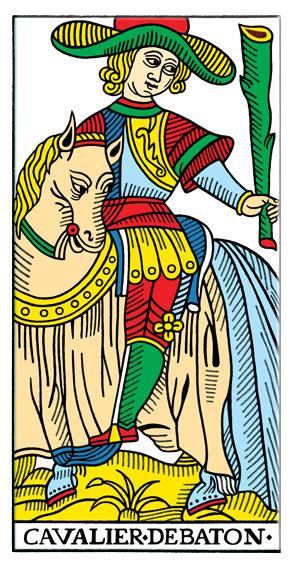 Ask Tarot online
The tarot cards can guide you in all life's issues - love, career, life choices, big or small. Ask tarot cards for advice. Draw a tarot card and become clearer about your choices. Click on the card!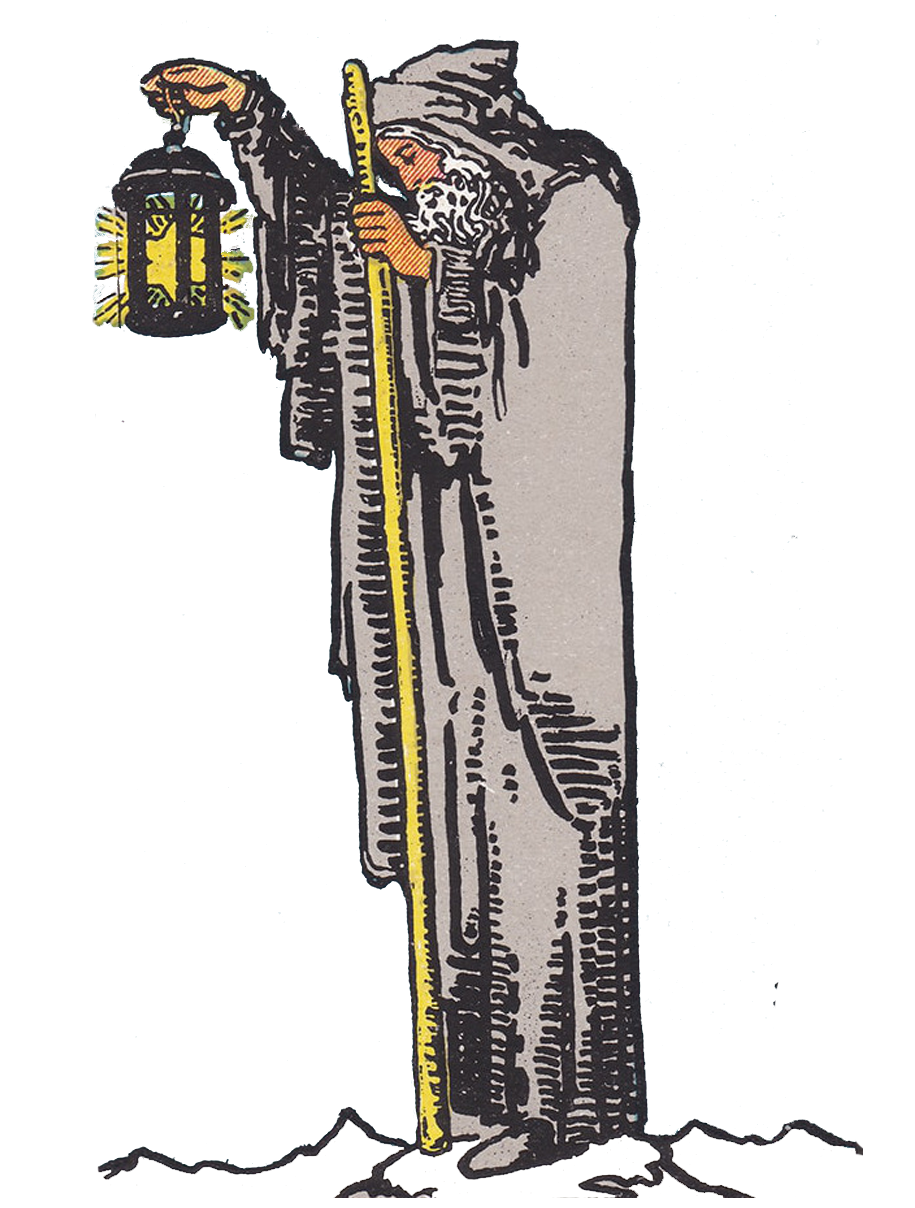 Arcana Major
The Fool I. The Magician II. High Priestess III. Empress IV. The Emperor V. Hierophant VI. Lovers VII. Chariot VIII. Strength IX. Hermit X. Wheel of Fortune XI. Judge XII. Hanged Man XIII. Death XIV. Temperance XV. Devil XVI. Tower XVII. Star XVIII. Moon XIX. Sun XX. Judgment XXI. World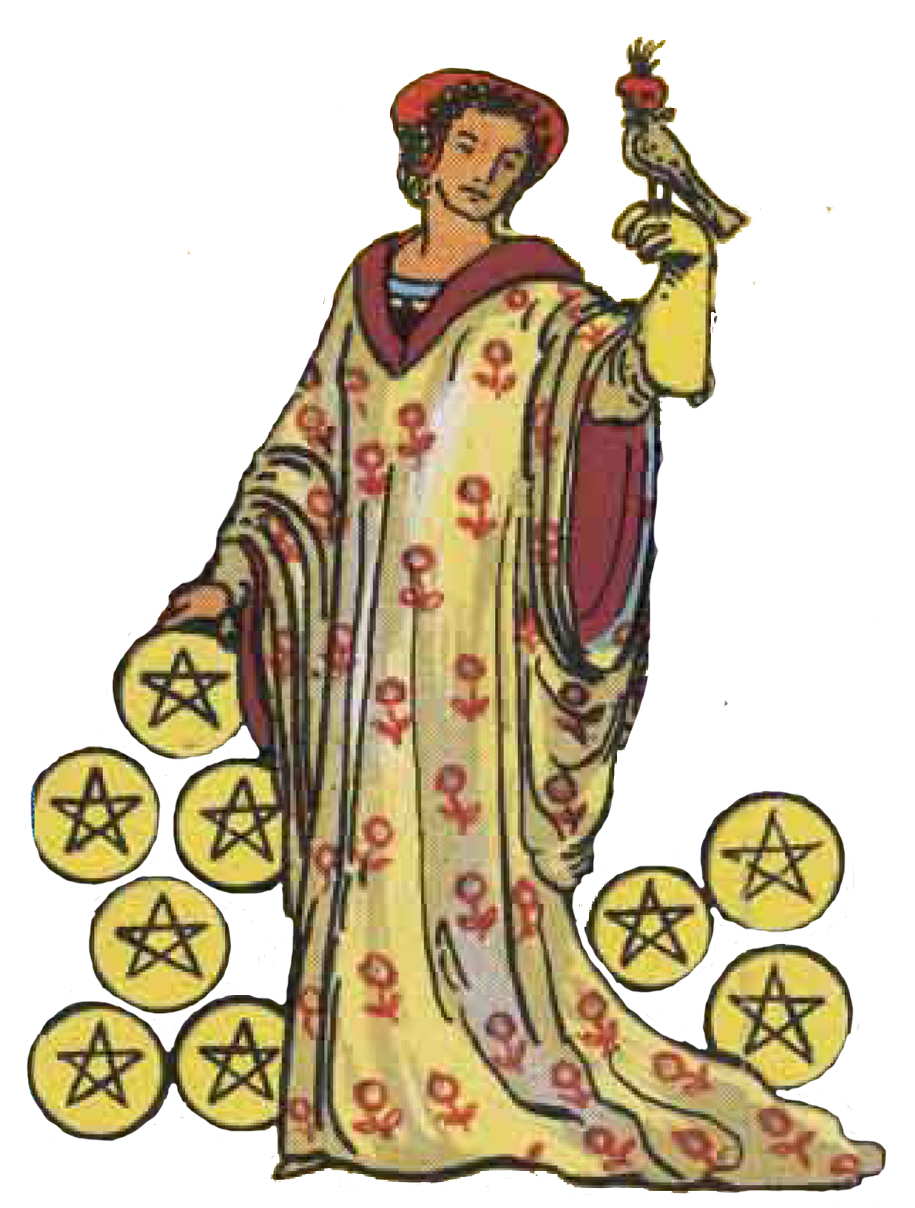 Coins
The Ace of Coins | Two Coins | Three Coins | Four Coins | Five Coins | Six Coins | Seven Coins | Eight Coins | Nine Coins | Ten Coins | Coins Page | Knight of Coins | Queen of Coins | King of Coins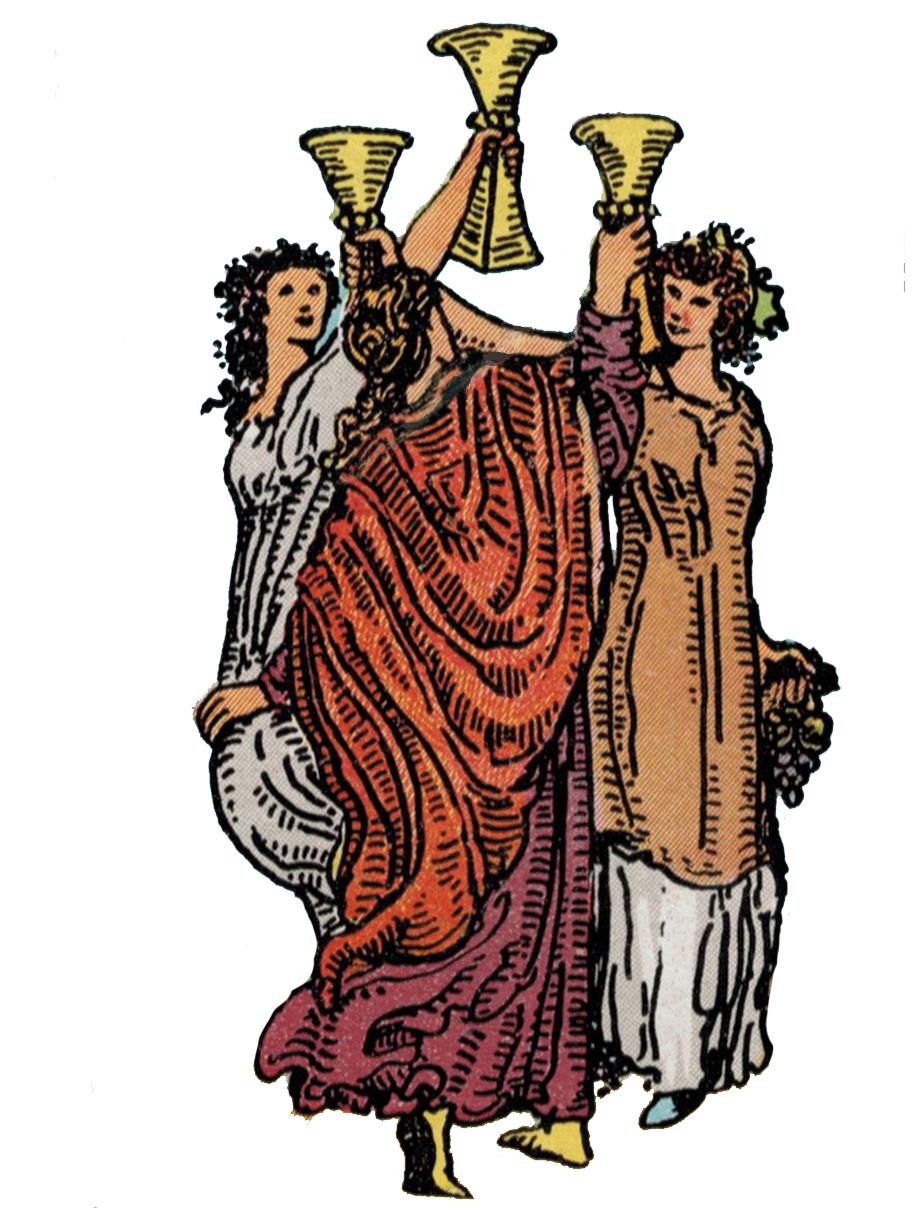 Cups
Ace of Cups | Two Cups | Three Cups | Four Cups | Five Cups | Six Cups | Seven Cups | Eight Cups | Nine Cups | Ten Cups | Cups Page | Knight of Cups | Queen of Cups | King of Cups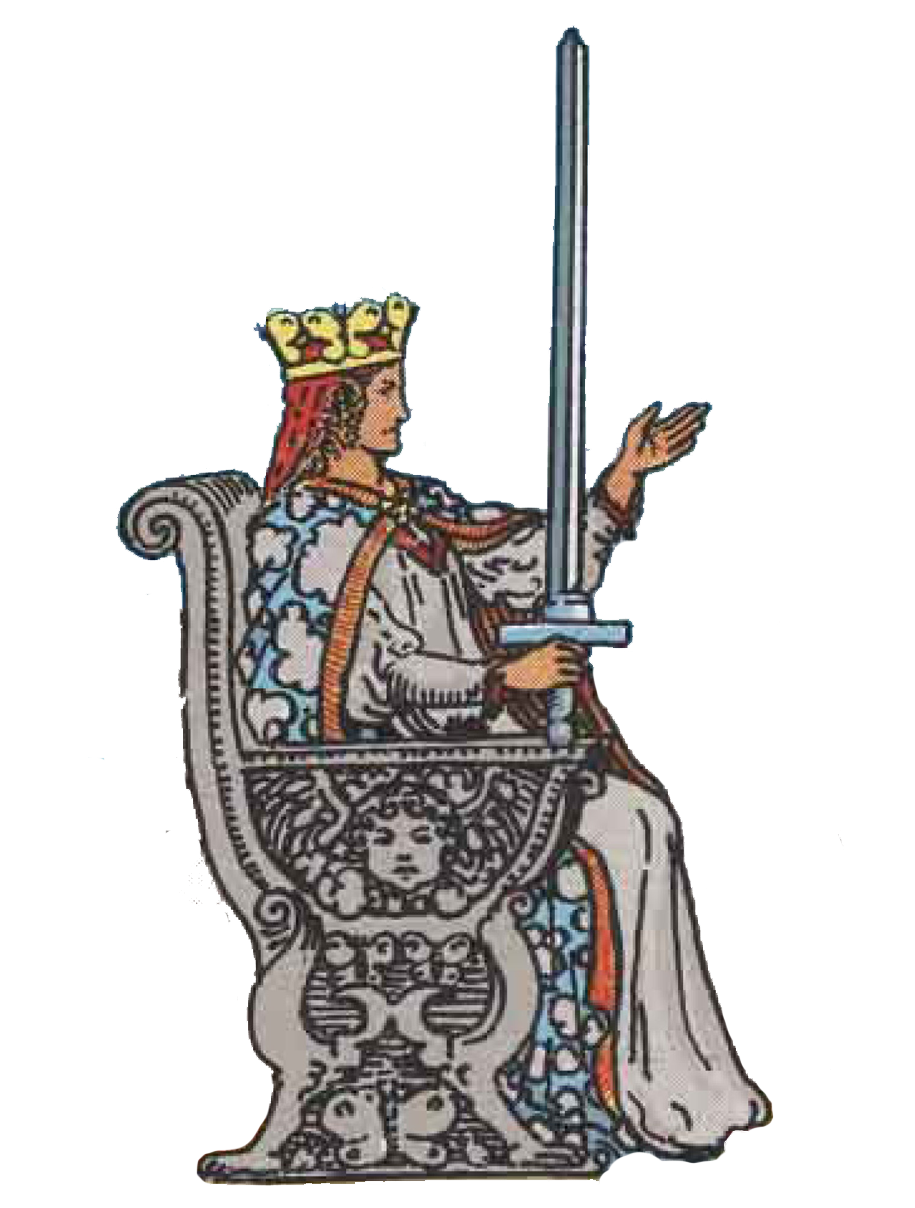 Swords
Ace of Swords | Two Swords | Three Swords | Four Swords | Five Swords | Six of Swords | Seven Swords | Eight Swords | Nine Swords | Ten of Swords | Swords Page | Knight of Swords | Queen of Swords | King of Swords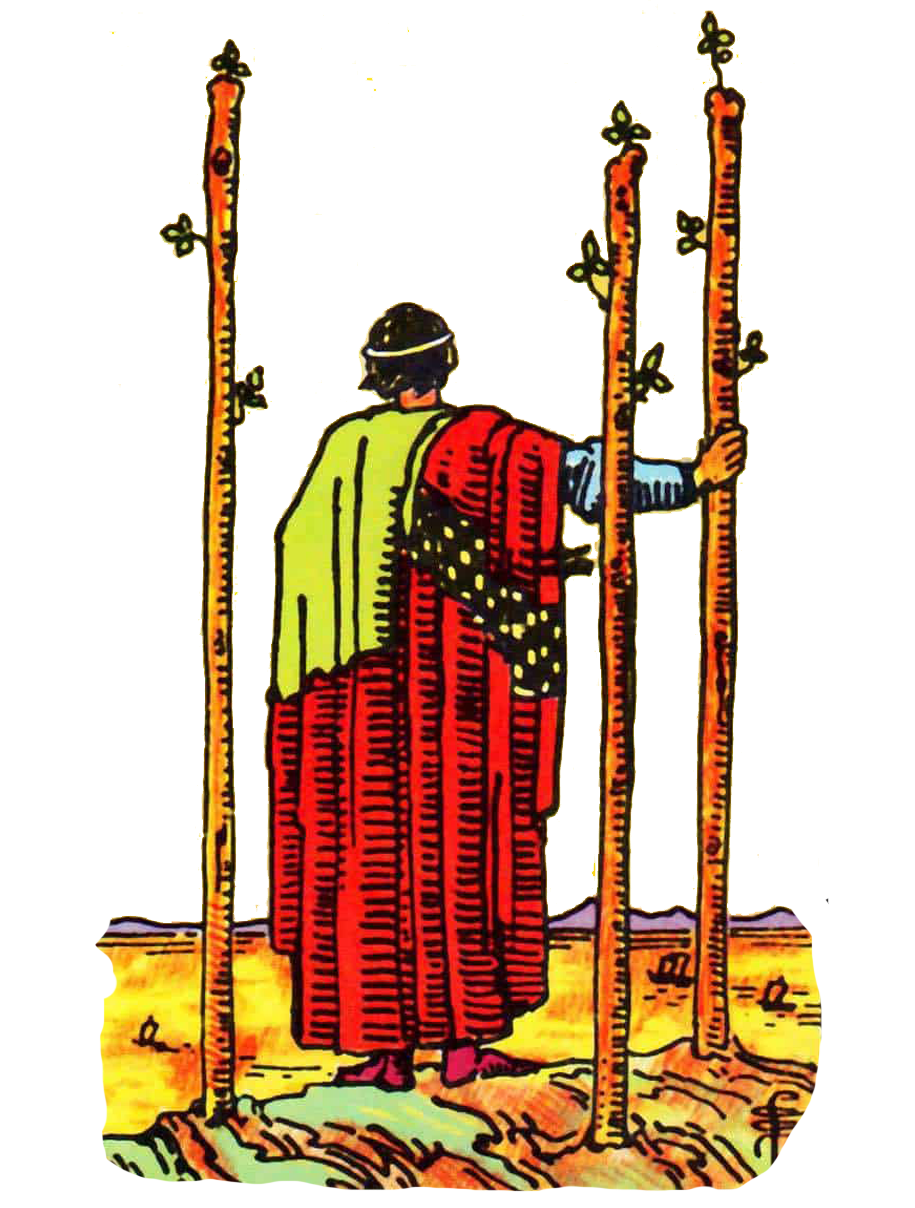 Wands
Ace of Wands | Two Wands | Three Wands | Four Wands | Five Wands | Six Wands | Seven Wands | Eight Wands | Nine Wands | Ten Wands | Wand's Page | Knight of Wands | Queen of Wands | King of Wands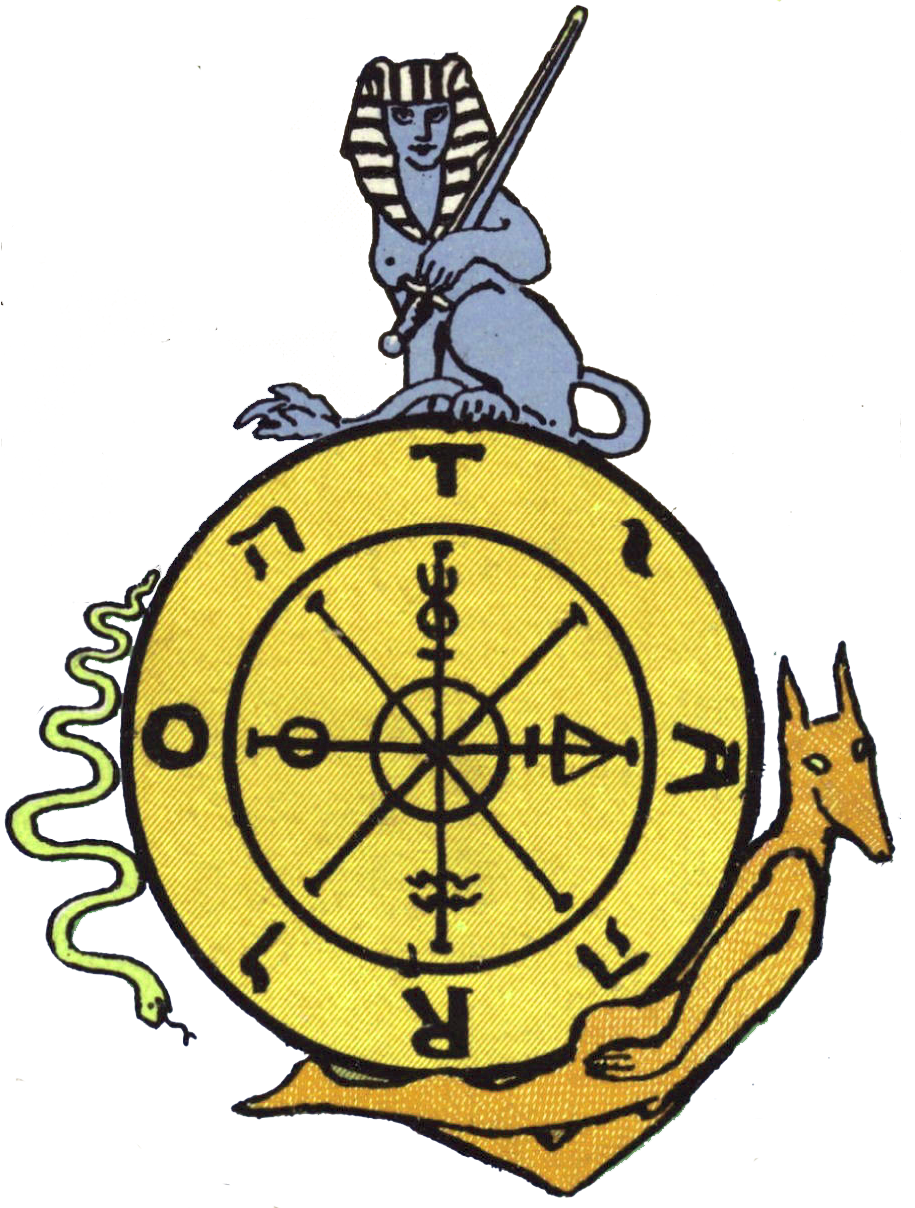 Pick a Tarot Card
The tarot cards can guide you in all life's issues - love, career, life choices, big or small. Draw a tarot card and become clearer about your choices.
Take a moment to think about your question before clicking on the card. If the universe doesn't know what the question is, it doesn't know what to answer!