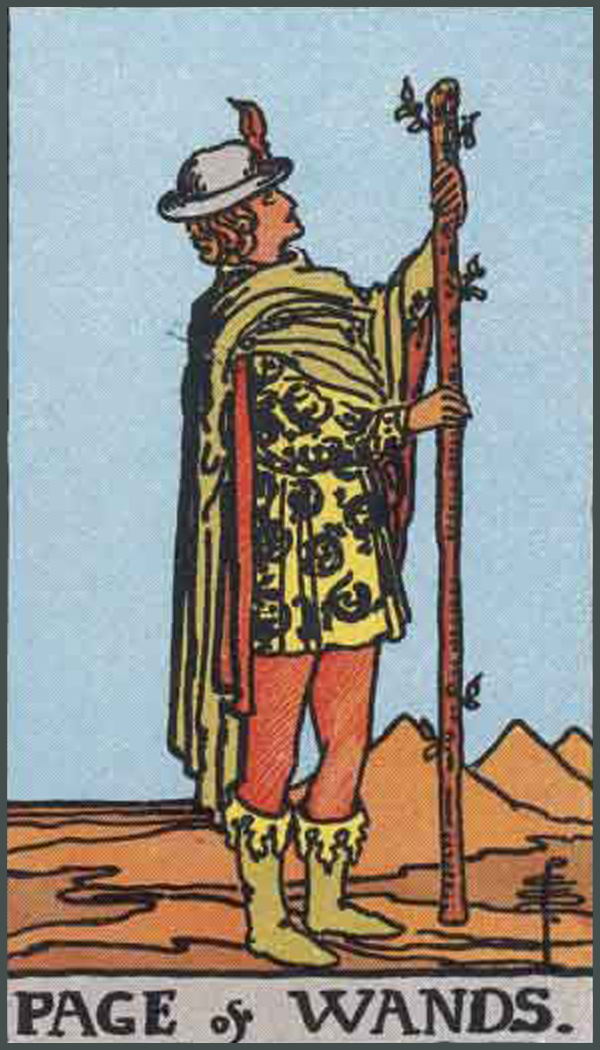 Page of Wands

Overall meaning
Page of Wands represents good news, being inspired, getting good ideas, making new exciting plans, thinking big and finding something you're passionate about.
Description
Page of Wands shows a young man, a traveler or a messenger, standing in a desert looking at a cane. His gaze is fixed on the top of the cane. The man wears yellow clothes with lizards printed on them. Attached to his hat is a small red feather, which symbolizes a desire, a passion and an aspiration that is not yet fully developed.
The man's youth is a symbol of unfulfilled possibilities. The card symbolizes opportunities and chances. It symbolizes the inner creative diversity and abundance of ideas and inventions. Therefore, the card has to do with the beginnings of creative processes and the special care and nurturing that is needed in a start-up phase.
Interpretation
When you draw the Page of Wands, it is a sign of the beginning of a deep spiritual passion for releasing your creativity and expressing it in the world. The card symbolizes that a new idea is sprouting or has sprouted from within you. There is an enthusiasm and belief in the ideas because you see their potential.
The card represents the inner part of your dynamic nature that moves with great force in new directions – or wants to do so – to experience unlimited and inspired creativity that wants to be expressed.
Keywords
Other words that describe Page of Wands are: optimism, freedom from anxiety, spring, openness, excitement, freedom, pioneering spirit, joy, new energy, expanded perception, good news, letters, phone calls, playful, active, optimistic, creativity, free-thinking.
Numbers
The tarot card is associated with number 11 – which in numerology is often reduced to 2 (the sum of 1+1) which means that you must pay attention to these two numbers in relation to the challenge you are asking the tarot about.
Astrology
The card is associated with the sign Aries.
Affirmation
I have confidence in my visions. I approach life with confidence.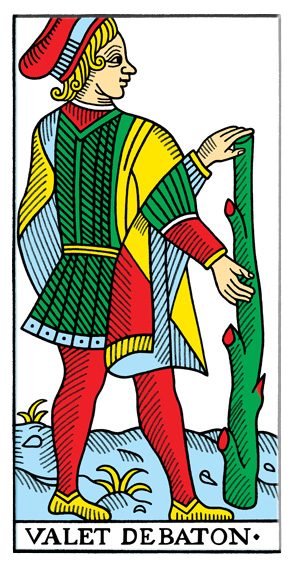 Ask Tarot online
The tarot cards can guide you in all life's issues - love, career, life choices, big or small. Ask tarot cards for advice. Draw a tarot card and become clearer about your choices. Click on the card!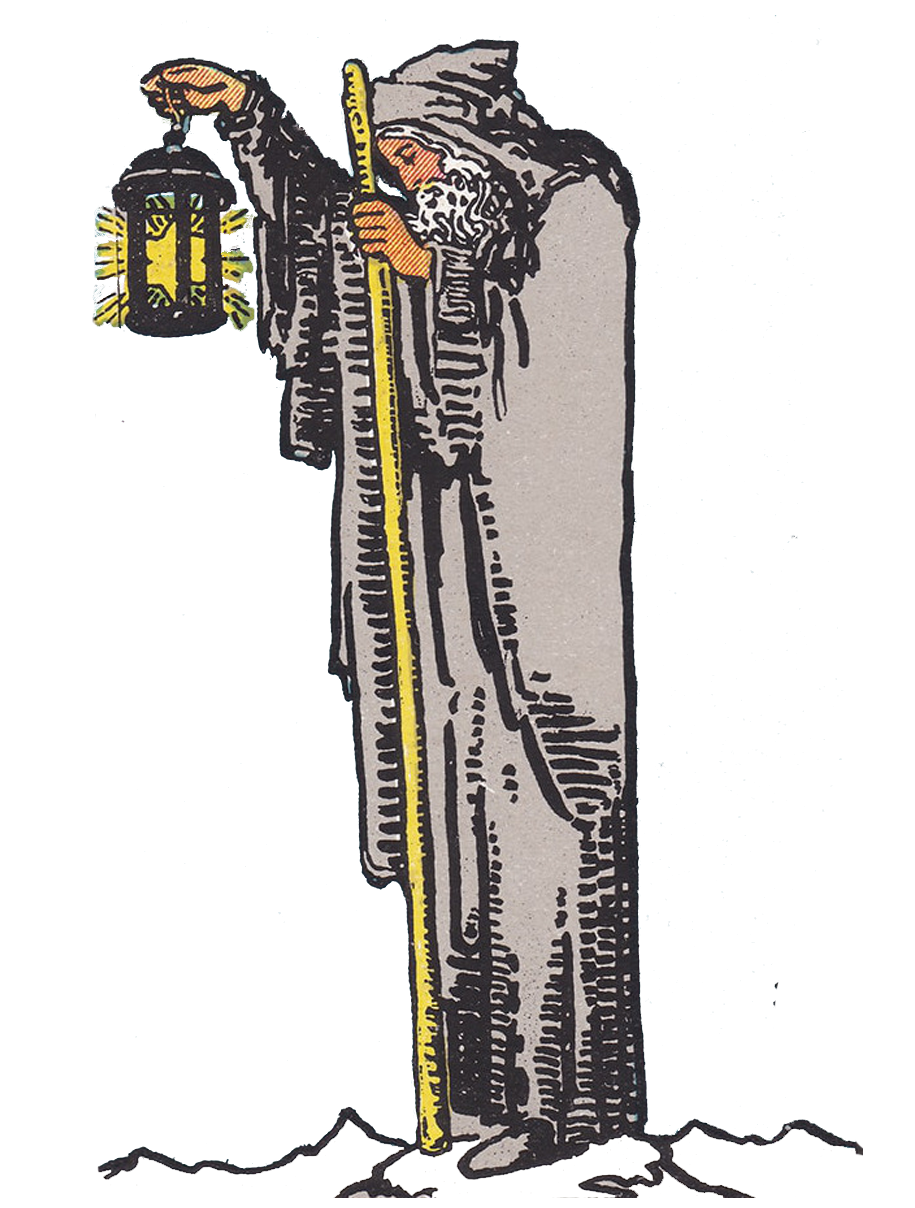 Arcana Major
The Fool I. The Magician II. High Priestess III. Empress IV. The Emperor V. Hierophant VI. Lovers VII. Chariot VIII. Strength IX. Hermit X. Wheel of Fortune XI. Judge XII. Hanged Man XIII. Death XIV. Temperance XV. Devil XVI. Tower XVII. Star XVIII. Moon XIX. Sun XX. Judgment XXI. World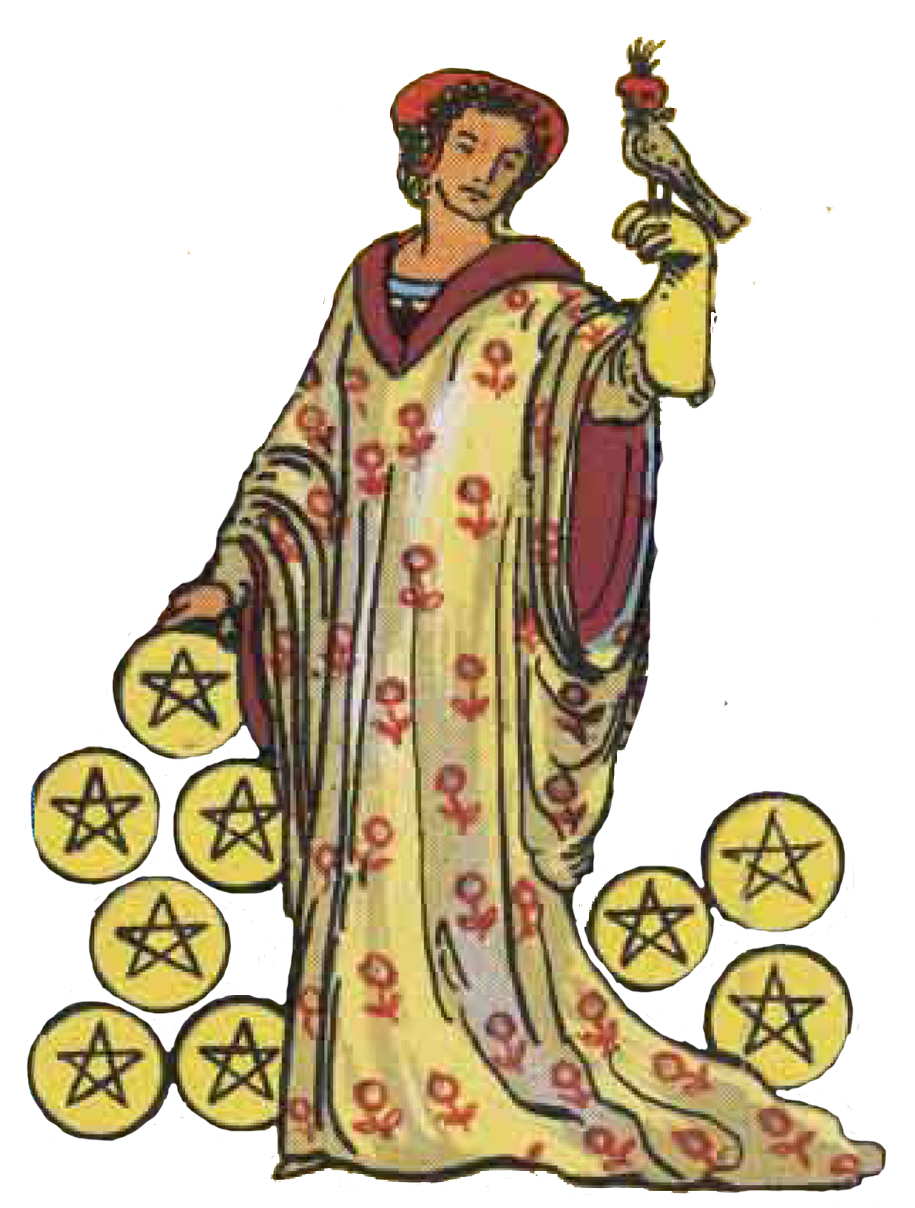 Coins
The Ace of Coins | Two Coins | Three Coins | Four Coins | Five Coins | Six Coins | Seven Coins | Eight Coins | Nine Coins | Ten Coins | Coins Page | Knight of Coins | Queen of Coins | King of Coins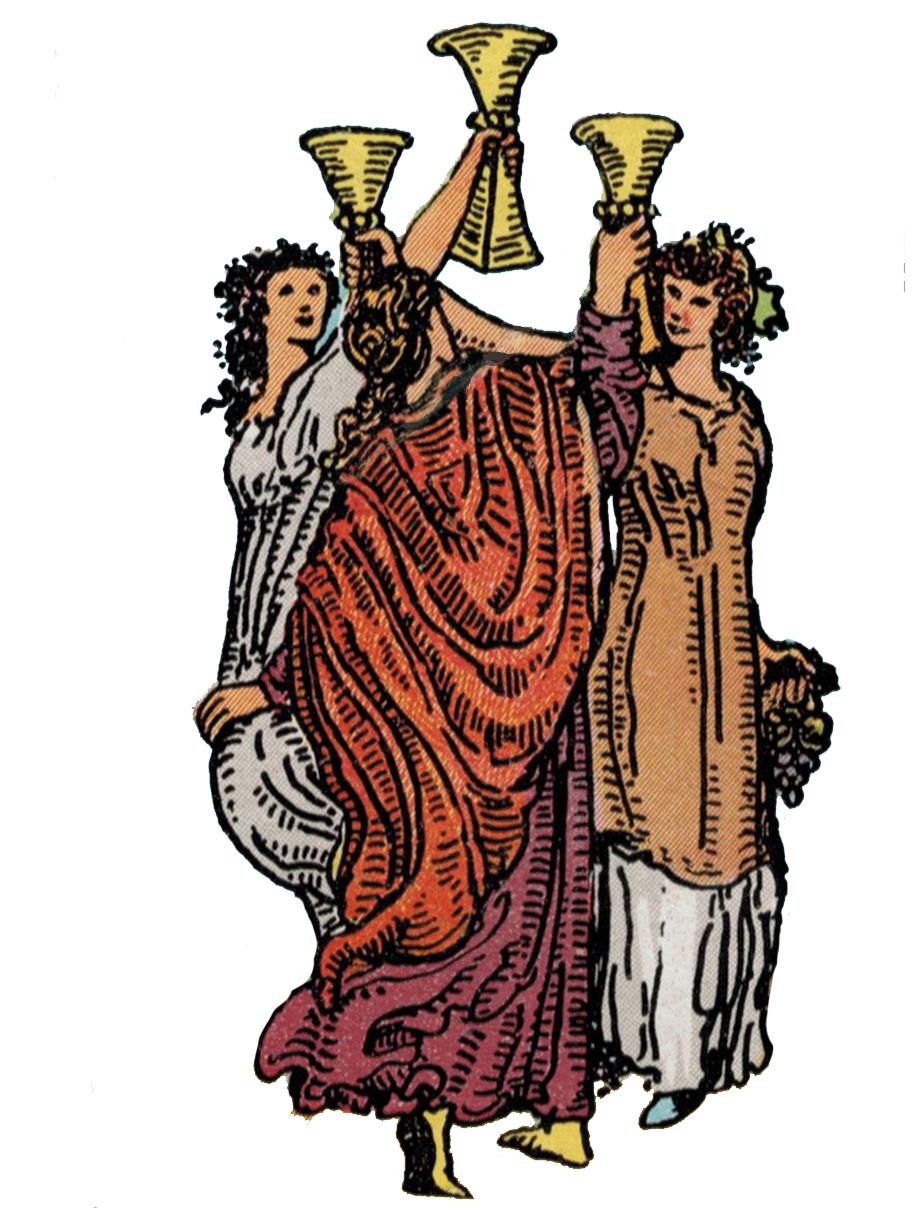 Cups
Ace of Cups | Two Cups | Three Cups | Four Cups | Five Cups | Six Cups | Seven Cups | Eight Cups | Nine Cups | Ten Cups | Cups Page | Knight of Cups | Queen of Cups | King of Cups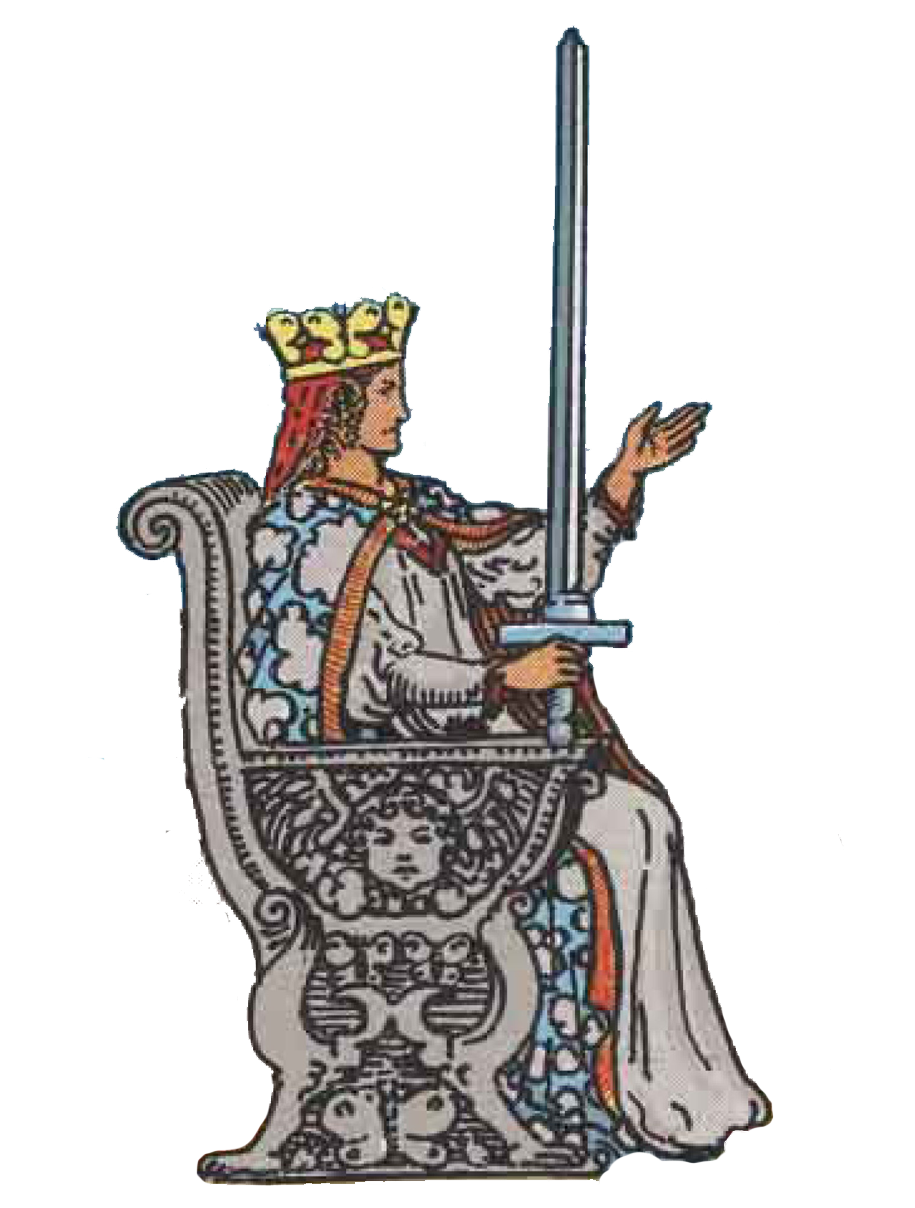 Swords
Ace of Swords | Two Swords | Three Swords | Four Swords | Five Swords | Six of Swords | Seven Swords | Eight Swords | Nine Swords | Ten of Swords | Swords Page | Knight of Swords | Queen of Swords | King of Swords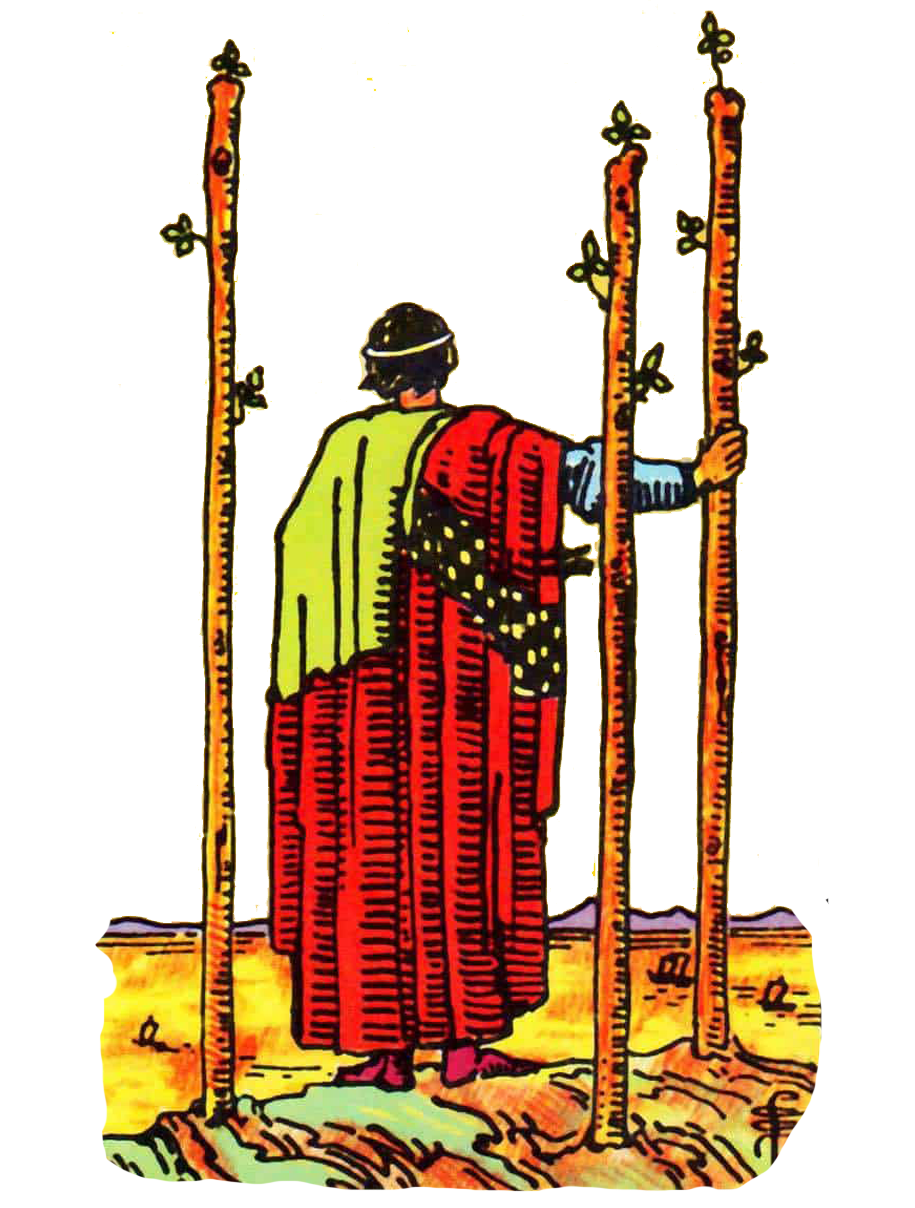 Wands
Ace of Wands | Two Wands | Three Wands | Four Wands | Five Wands | Six Wands | Seven Wands | Eight Wands | Nine Wands | Ten Wands | Wand's Page | Knight of Wands | Queen of Wands | King of Wands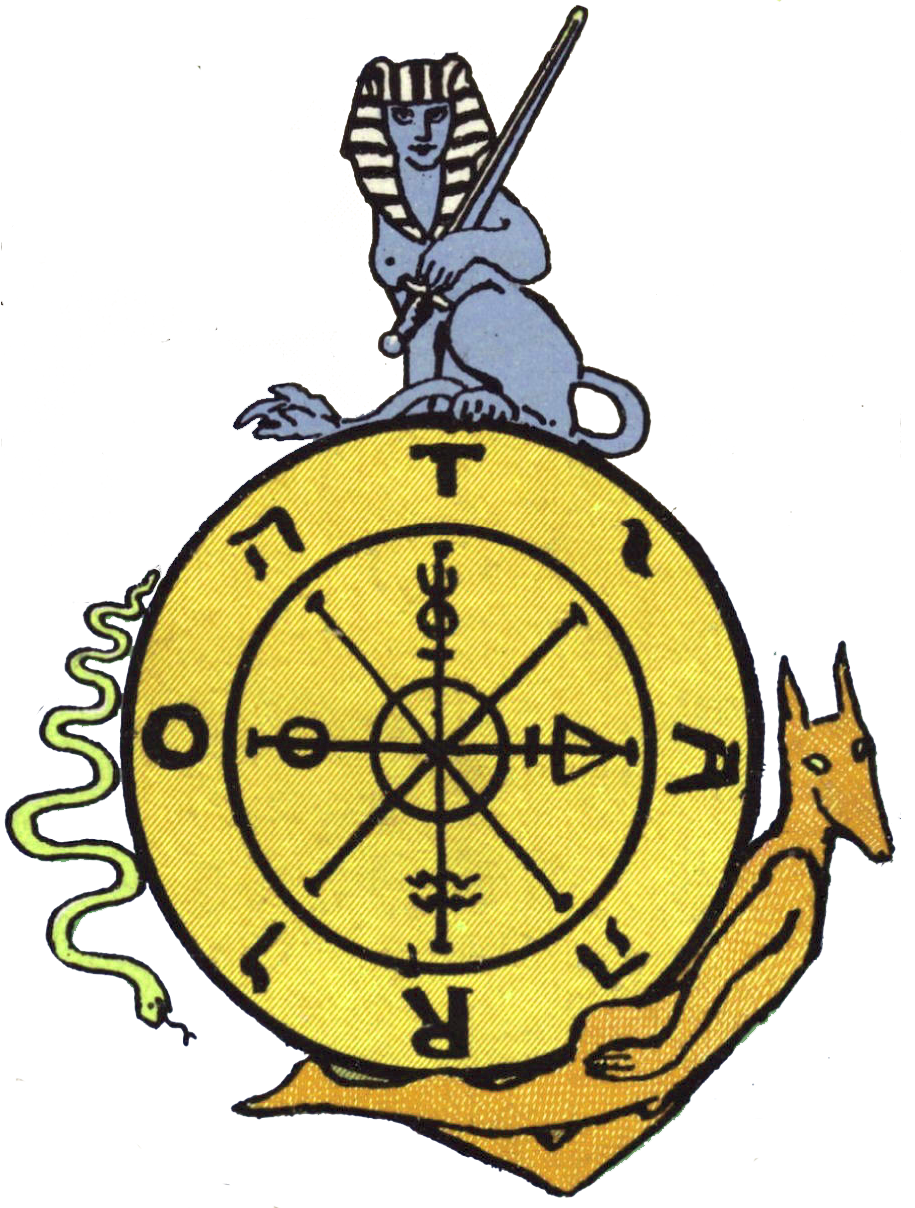 Pick a Tarot Card
The tarot cards can guide you in all life's issues - love, career, life choices, big or small. Draw a tarot card and become clearer about your choices.
Take a moment to think about your question before clicking on the card. If the universe doesn't know what the question is, it doesn't know what to answer!