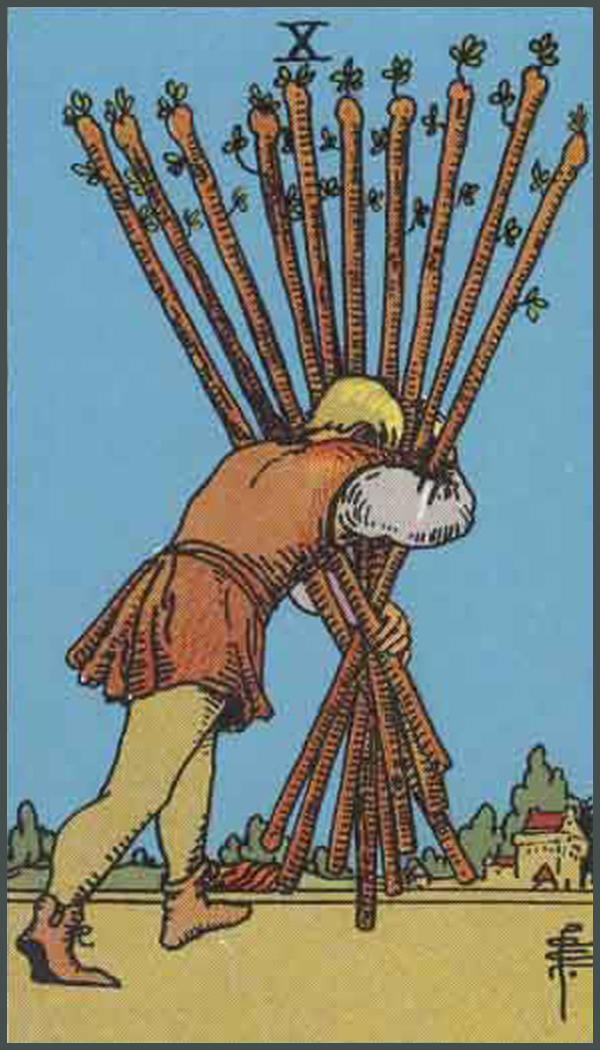 Ten of Wands

Overall meaning
The Ten of Wands represents something that started as a good idea but has now become a burden. It means problems, responsibilities, being overburdened and stressed. It indicates that you feel obligated and limited.
Description
Ten of Wands shows a man struggling to carry two sticks across a square. He carries the ten sticks in front of him, his back and head are bent forward. You don't see his face, but rather sense the difficulty he has in carrying the canes.
The Ten of Wands indicates that you have taken on too much, in terms of responsibility or work, which has resulted in everything you had built up and worked to achieve being destroyed. It symbolizes hopelessness and dissatisfaction with the circumstances as they are here and now.
Interpretation
The Ten of Wands represents oppression in the form of repressed emotions, held back energy and is an invitation for you to recognize this and set yourself free. It could very well be that you are overloaded in some way. Give yourself permission to follow your feelings and impulses without being hindered by other people's perception of right and wrong.
Be aware of the pitfalls associated with taking on too much or ignoring your limits of what you are basically willing to do. In other words: learn the art of limitation. Try looking back ten years to see if the same detention pattern was there then. Drawing this card indicates a determination to free yourself from this self-suppression within the next ten weeks to ten months.
Keywords
Other words that characterize the Ten of Wands are: heavy burdens, overburdened, unhealthy attitude, self-blame, depression, illness, isolation, overburdened, responsibility, stress, problems, weight on shoulders, duty, limited, burnt out, uphill, taken for granted, take on too much, delays, struggle, opposition.
Numbers
The tarot card is associated with number 10 – which in numerology is often reduced to 1 (the sum of 1+0) which means that you must pay attention to these two numbers in relation to the challenge you are asking the tarot about.
This is often expressed in the way that in the next 10 or 1 days | weeks | months it will be advantageous for you to free yourself from the boundaries or limitations you have set for yourself and your expression, and which are essentially negative for you.
Astrology
Saturn in Sagittarius. Saturn blocks or limits the Sagittarius impulse to communicate and move forward.
Affirmation
I express my vitality and vitality. With ease I free myself from obstacles. I give my energies free rein.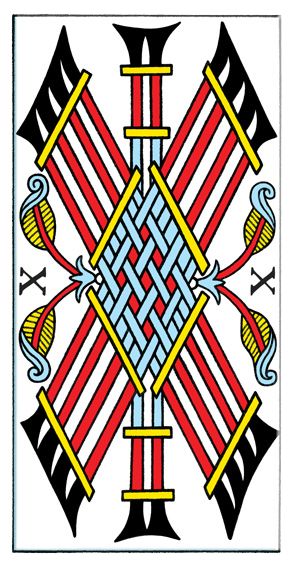 Ask Tarot online
The tarot cards can guide you in all life's issues - love, career, life choices, big or small. Ask tarot cards for advice. Draw a tarot card and become clearer about your choices. Click on the card!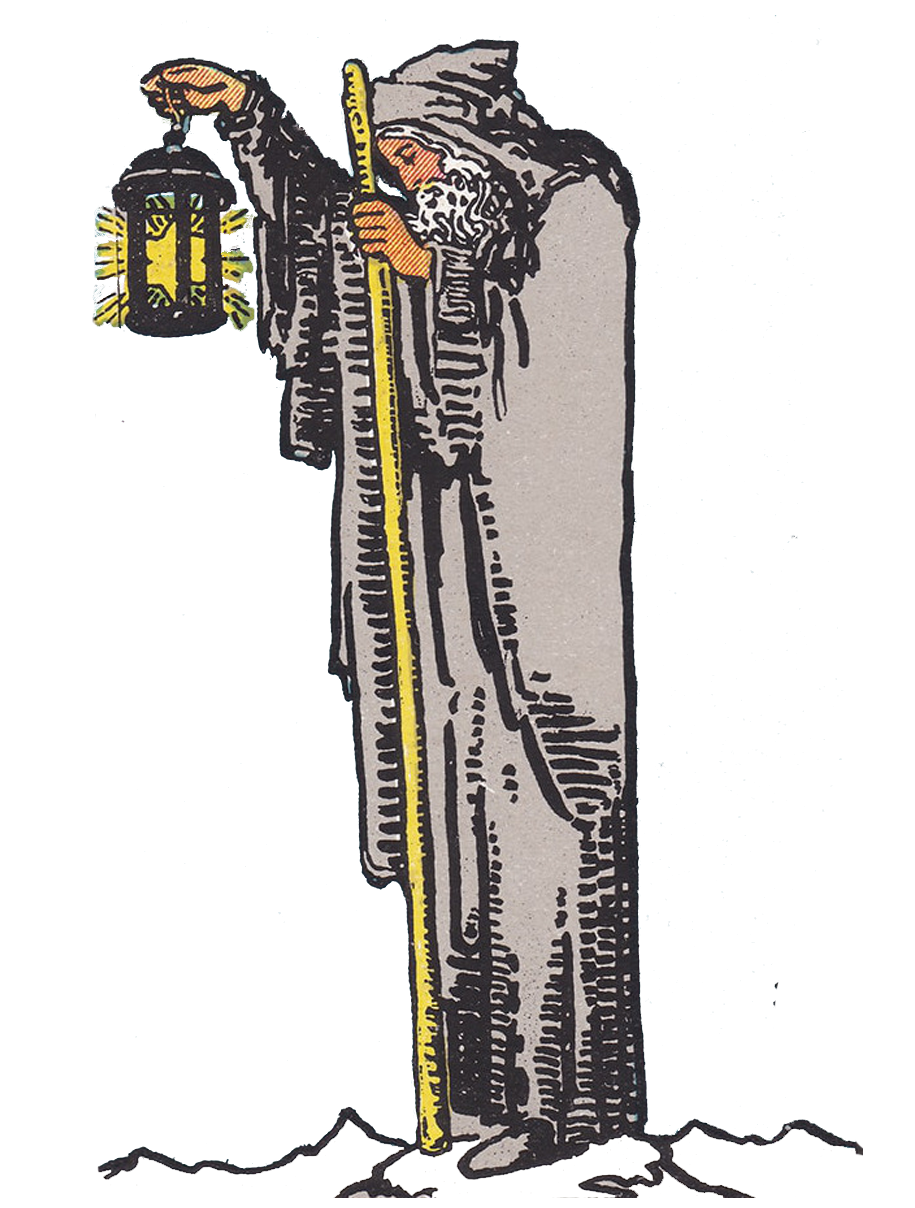 Arcana Major
The Fool I. The Magician II. High Priestess III. Empress IV. The Emperor V. Hierophant VI. Lovers VII. Chariot VIII. Strength IX. Hermit X. Wheel of Fortune XI. Judge XII. Hanged Man XIII. Death XIV. Temperance XV. Devil XVI. Tower XVII. Star XVIII. Moon XIX. Sun XX. Judgment XXI. World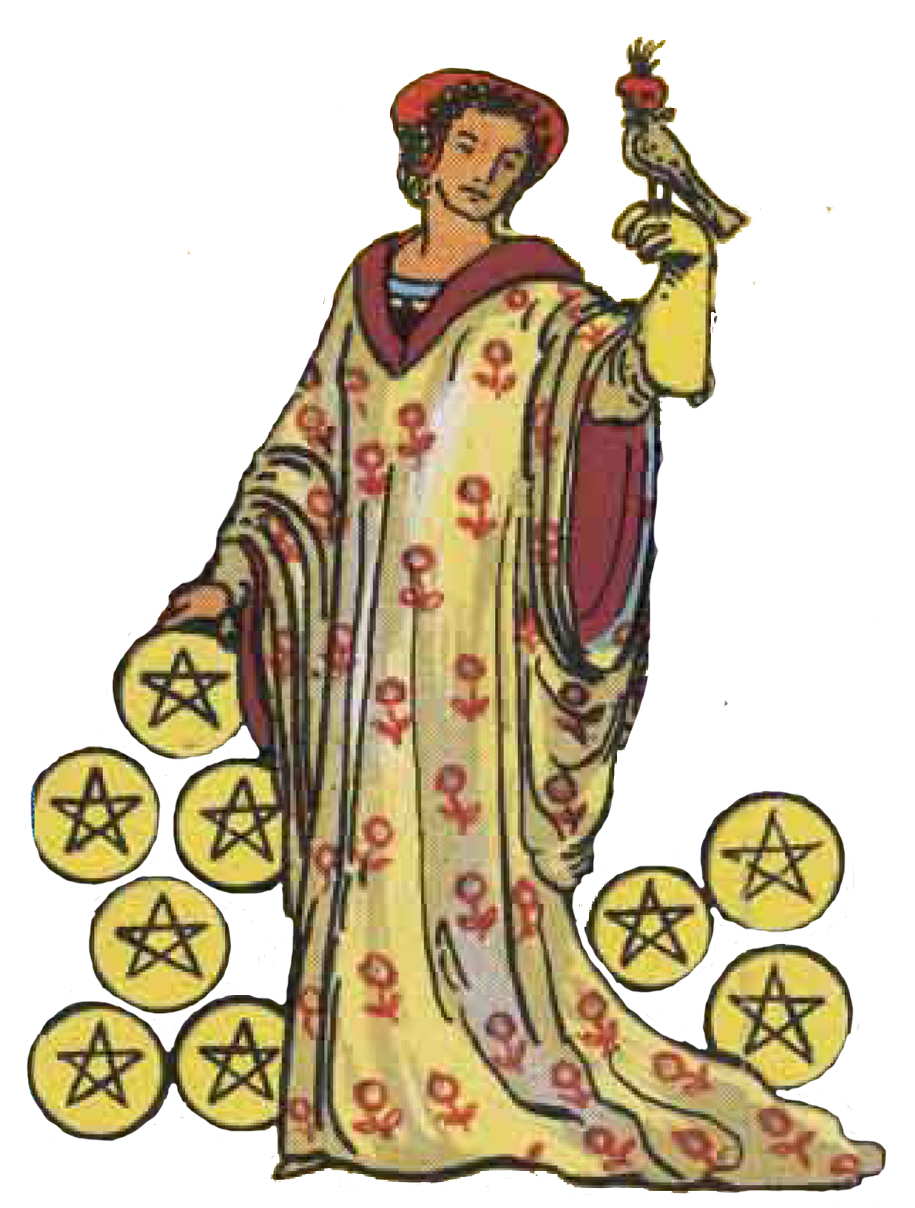 Coins
The Ace of Coins | Two Coins | Three Coins | Four Coins | Five Coins | Six Coins | Seven Coins | Eight Coins | Nine Coins | Ten Coins | Coins Page | Knight of Coins | Queen of Coins | King of Coins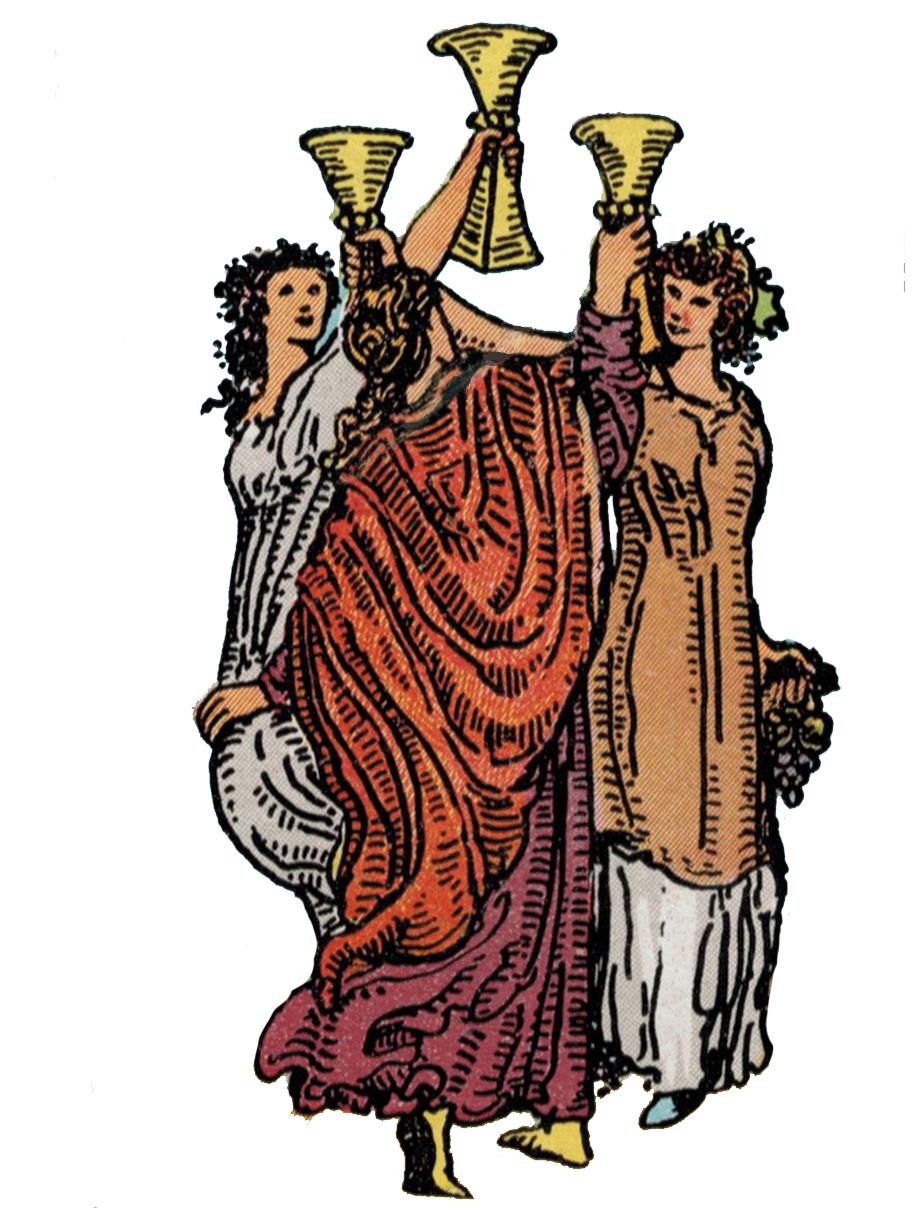 Cups
Ace of Cups | Two Cups | Three Cups | Four Cups | Five Cups | Six Cups | Seven Cups | Eight Cups | Nine Cups | Ten Cups | Cups Page | Knight of Cups | Queen of Cups | King of Cups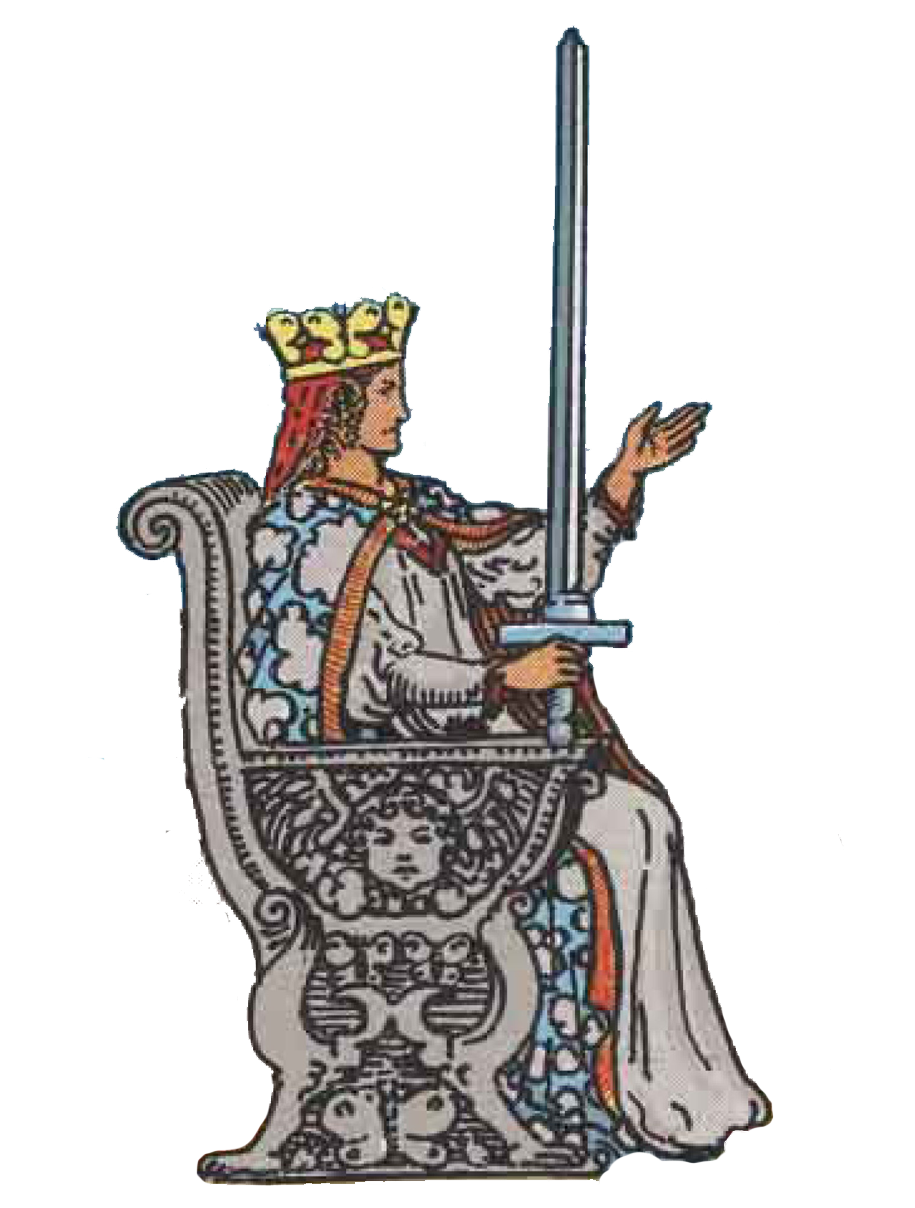 Swords
Ace of Swords | Two Swords | Three Swords | Four Swords | Five Swords | Six of Swords | Seven Swords | Eight Swords | Nine Swords | Ten of Swords | Swords Page | Knight of Swords | Queen of Swords | King of Swords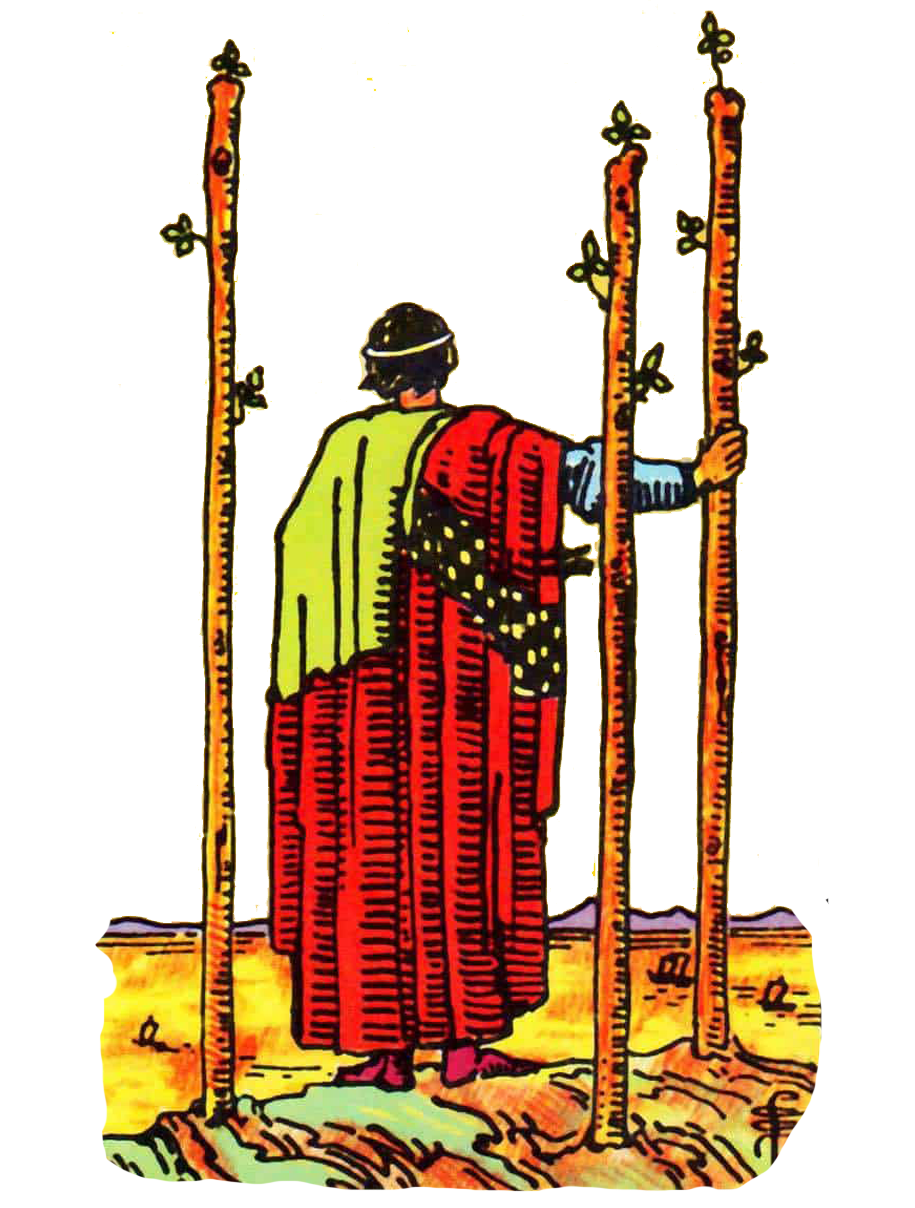 Wands
Ace of Wands | Two Wands | Three Wands | Four Wands | Five Wands | Six Wands | Seven Wands | Eight Wands | Nine Wands | Ten Wands | Wand's Page | Knight of Wands | Queen of Wands | King of Wands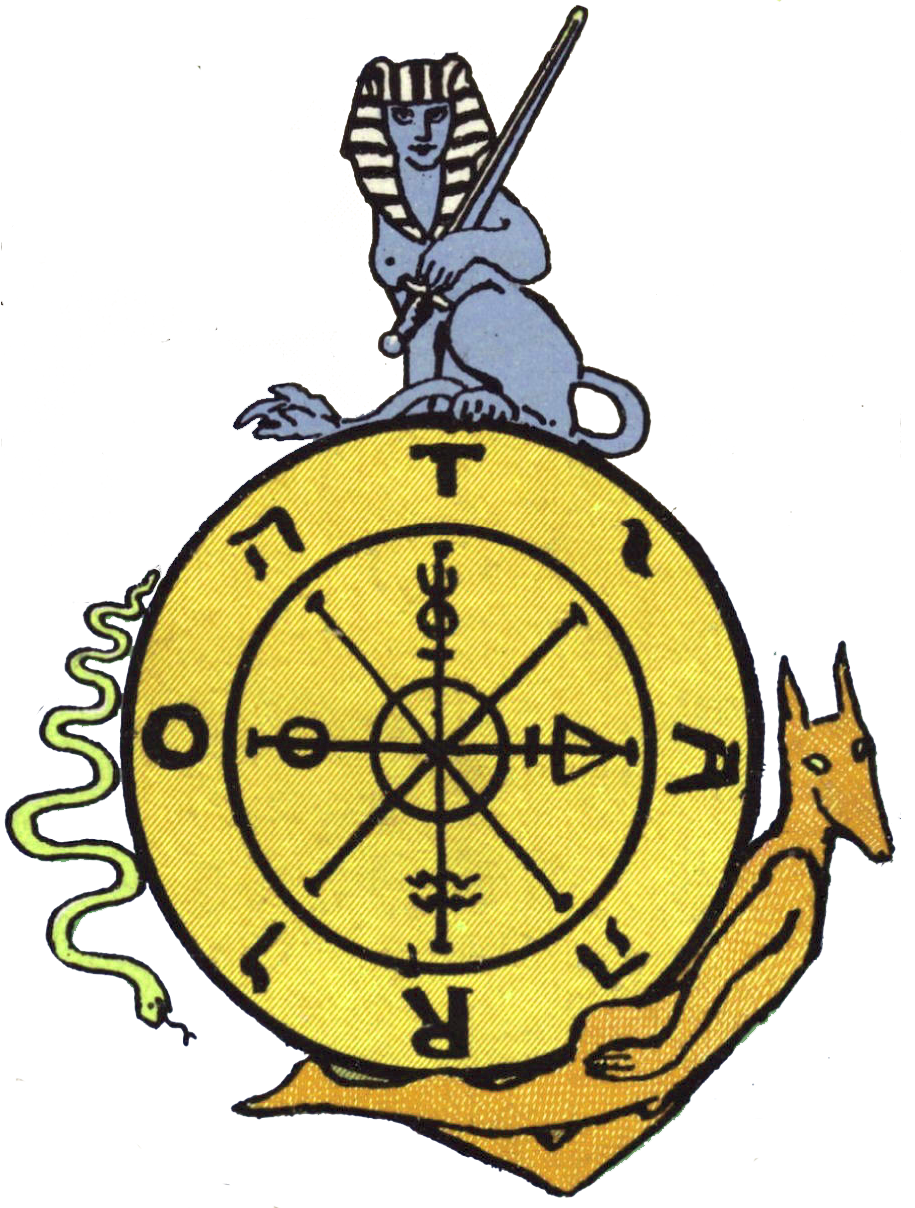 Pick a Tarot Card
The tarot cards can guide you in all life's issues - love, career, life choices, big or small. Draw a tarot card and become clearer about your choices.
Take a moment to think about your question before clicking on the card. If the universe doesn't know what the question is, it doesn't know what to answer!